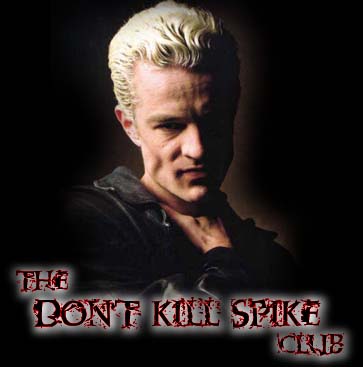 E N T E R
---
You are Spike advocate #

---
+ JOIN + THE + CLUB +
Powered by WebRing.
AUSTRALIANS! - If you want to earn cash for reading emails, click the link below and join RewardsCentral! It's not a scam, I've been a member for several years now and you can quickly and easily earn money and other rewards! I've already earned myself over $200! - Jamie
---
This site best viewed with Microsoft Internet Explorer 5.0+
The Don't Kill Spike Club is owned and operated by Jamie Marsters.
This site is maintained by Jamie, Dayloro & Amezri.
Site design and graphics by AstrumIgnis Productions.